URMC e-mail "Action Items" fix
Problem: You use the URMC e-mail system, and when somebody sends you an e-mail (often a reply to something you sent them), the body of the reply is missing. What you receive looks something like this:
On 04/21/2017 12:35 PM, <Lastname>, <Firstname> wrote:
> b
.
Cause: The URMC mail system has enabled by default a feature called "Action Items". When you receive an e-mail, the URMC mail server scans the message looking for text that would indicate some sort of actionable item. If it finds something, it removes the text from the e-mail and adds a button called "Action Item" to the message. Clicking on this button shows you the text it thinks is an "actionable item".
The problem is that this button can only be seen if you're using Outlook Web Access (ie: URMC webmail). If you're using a traditional mail client or some other means to access your URMC mail account, you never see this button and therefore have no ability to see the missing text.
Solution: Disable the Action Items feature in your URMC e-mail account. Here's how:
First, log into the URMC OWA system using this link:
https://mail.urmc.rochester.edu/owa
Once logged in, select the gear icon in the top right corner, then select "Options" from the menu: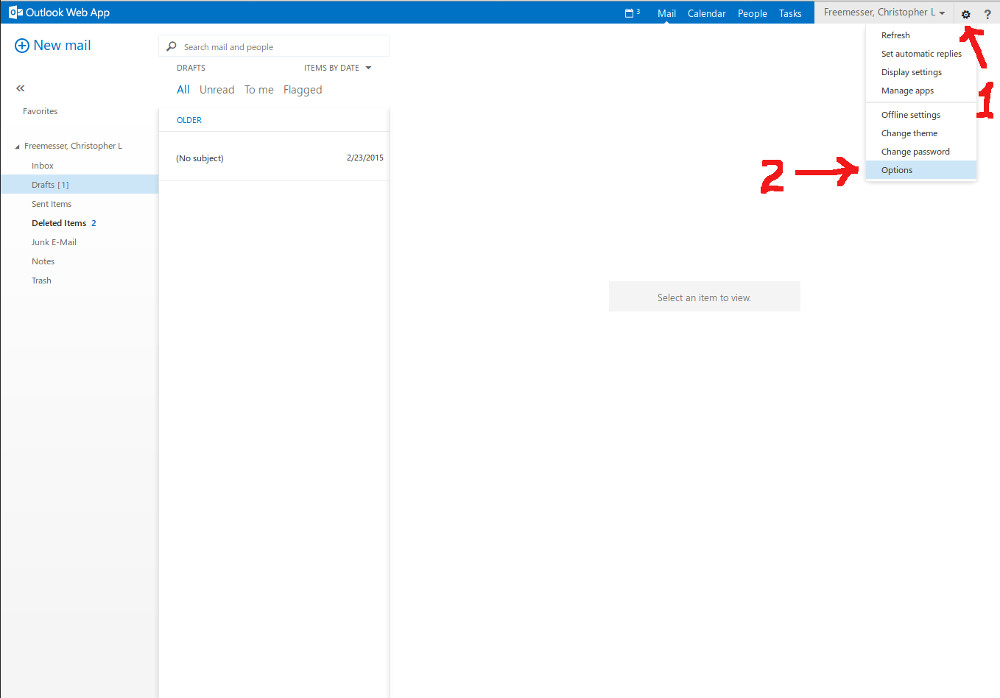 Next, click on "apps" from the menu on the left side: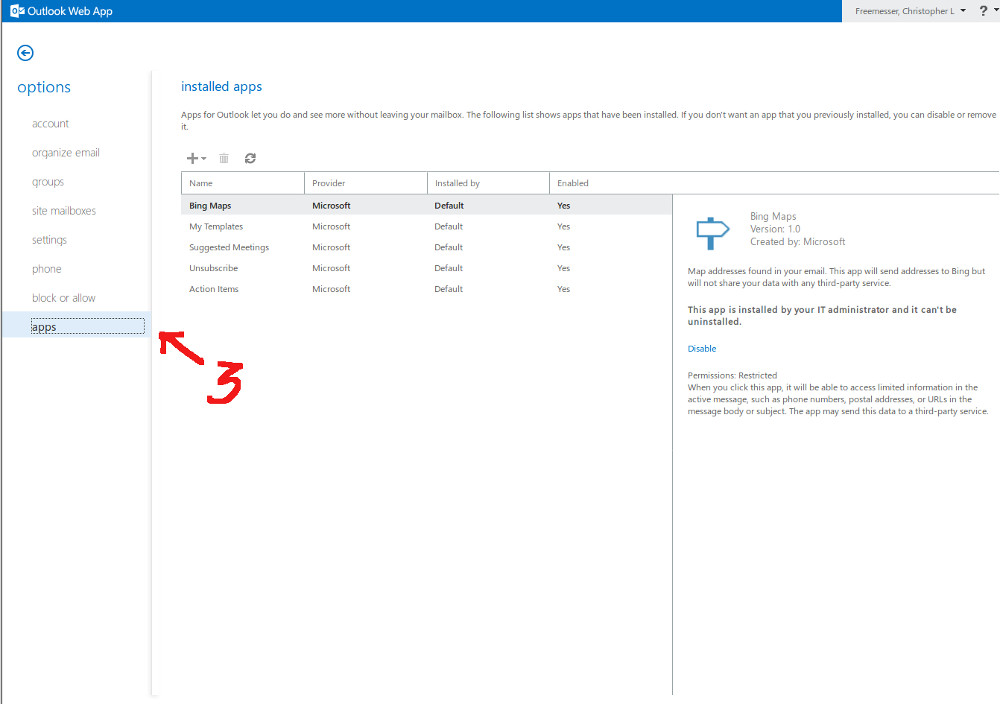 Finally, click on "Action Items" from the list of installed apps, then click on the "Disable" option on the right: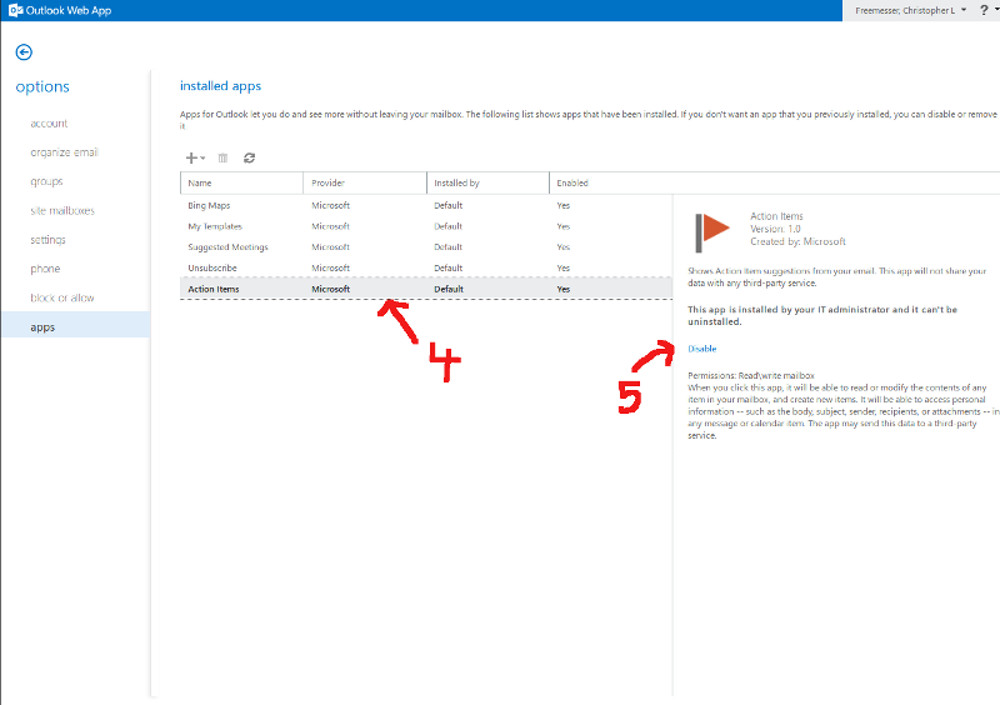 There is also a feature in this list of apps called "Suggested Meetings". While I have no proof that it can also impact your e-mail in the same way that "Action Items" does, the fact that its description is nearly identical to "Action Items" gives me some cause for concern. It might not be a bad idea to disable this app as well.